Transmission Maintenance & Services
With decades of combined experience maintaining 69KV to 345KV transmission lines, RS Electric Utility offers an array of transmission related services you can count on to be of the highest quality of work. Whether it is working on wood or steel structures RS Electric Utility has the personnel and the heavy equipment to successfully perform projects safely.
Line construction
Line & pole maintenance
Line rebuild
Line safety training
Pole inspection
If you would like to know more about our Transmission services, click the Contact Us link below.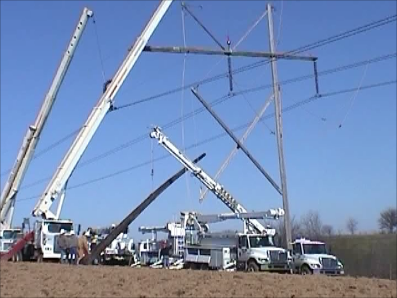 Sign Up for our Newsletter
Get our RS Electric Utility Services monthly newsletter filled with great tips, special offers and lots of industry information to help your business.