A leader in quality and safety
RS Electric Utility Services is a leading service provider to the utility industry. The utility industry continually seeks us out because of our professionalism in the way we provide services with an emphasis on safety. We're a respected electrical line construction contractor with expertise in transmission, distribution, substation, storm restoration and wind/solar projects.
As utility companies have changed through mergers and acquisitions, we've been able to grow our company with an influx of the best and brightest utility personnel.
Our employees are trained in safety, CPR and first aid, and are CDL qualified.
We also equip our field technicians with the most advanced tools to get projects done right. This includes new technology, which includes providing our field personnel laptops and ipads which feature video and still camera capabilities, as well as two-way audio for real-time communication.
The technology gives our technicians instant access to our other field techs, so that a subject-matter expert is always available for a project. It also allows you to get a visual project progress report within a half-second of real time, allowing you to assess a situation more immediately and make better, faster decisions – a critical benefit when you're trying to do something like restore power to customers. And to be sensitive to your confidentiality and security, we only use the camera with your permission.
RS Electric Utility provides services to public and private utilities, rural electric cooperatives, and municipalities. We're fully insured and bonded.
RS Electric Utility operates throughout the Midwest, including in Missouri, Kansas, Nebraska and Iowa, as well as across the United States – anywhere our customers and partners need our support. We provide emergency services for severe weather events, such as hurricanes Katrina, Harvey and Irma, and to the island of Puerto Rico after Maria. We've also helped with winter storms in the east.
Call us for more information about our services at 800-540-1938.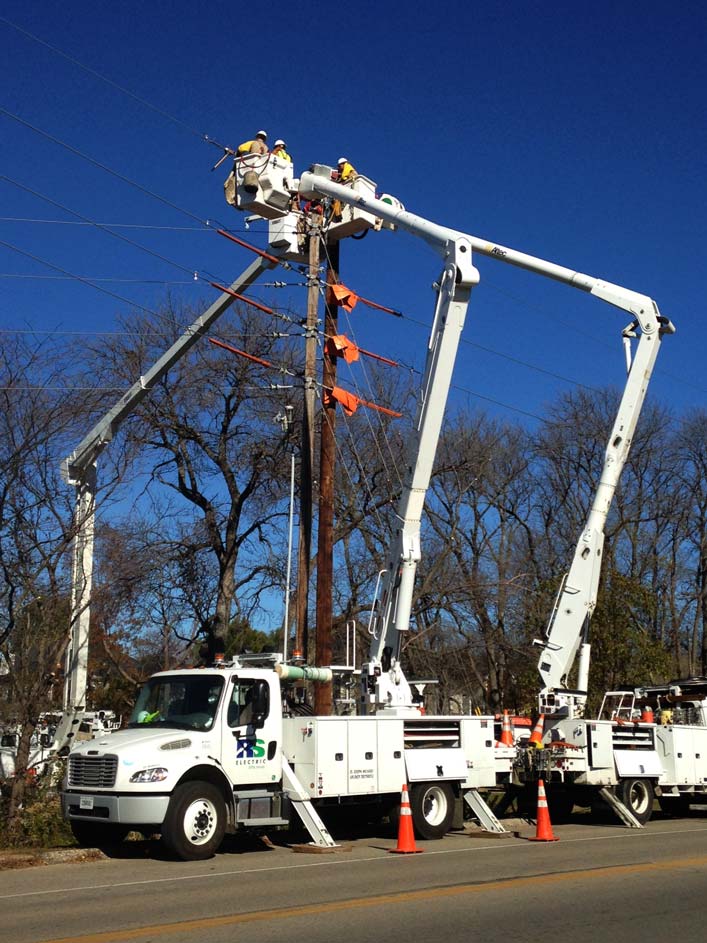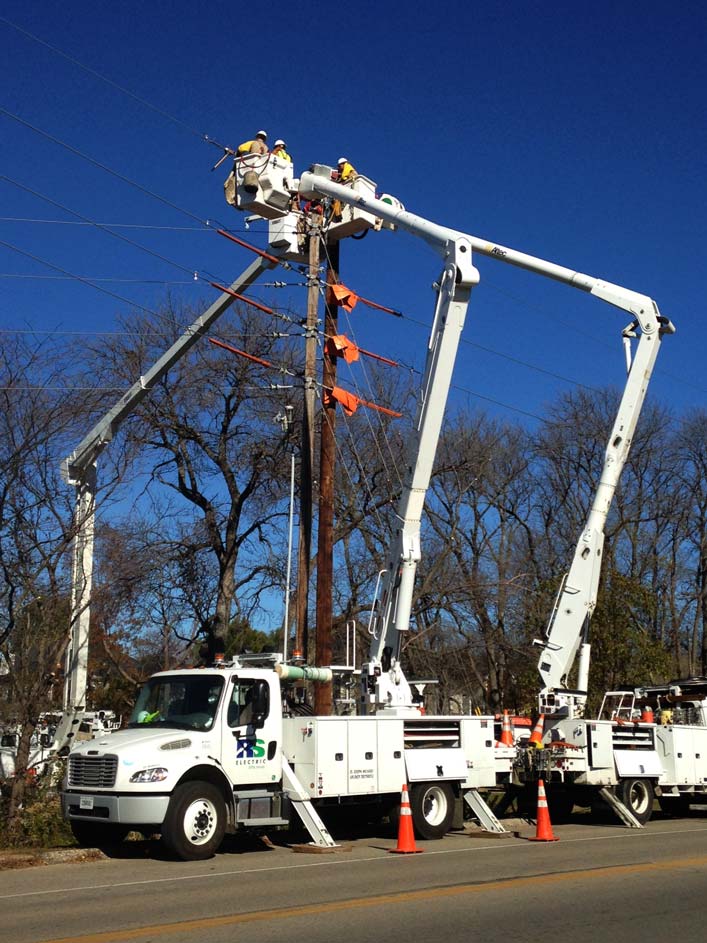 Sign Up for our Newsletter
Get our RS Electric Utility Services monthly newsletter filled with great tips, special offers and lots of industry information to help your business.